Ghost Rider Leather - Wynter Nash on Jul 14th 2017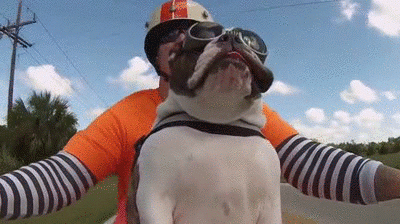 Have you ever taken your dog with you on your bike? If so, did they enjoy the ride?
Were they afraid at first or instantly knew what to do?
Do you have any safety equipment for them like a helmet or goggles for their eyes?
I love dogs and just like with children, it is up to you to protect them. Even if you as an adult, refuse to wear a helmet or goggles, you should definitely protect your dogs if they are going to ride with you.
If you have any pictures of your dogs on your motorcycle, we would love to see them in the comments below.